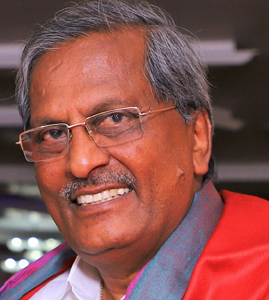 MR. STEPHEN FRANCIS XAVIER
President
Stephen Francis Xavier, co founder of PAT Group of Institutions, has a strong societal orientation and the rare combination of commerce, philosophy and theology for his academic foundation. This laid the bedrock of the PAT trust which he formed along with his colleague late Mr Hirudayasami. Mr Stephen brings a vast and varied experience in administration and finance to PAT. His social underpinnings come from his exposure to community-oriented projects like, education of the poor and programs for women empowerment. 'Terre Des Home", a Dutch organization, trained him for children development programs. At the helm of PAT for the past 19 years, he, along with his colleagues, has effectively planned and executed Community Development Programs and later Microfinance Services. Their relentless striving has turned PAT's successful livelihood programs viable and sustainable. His training in MFI governance, Financial Management, Internal Audit and Controls, Microfinance Literacy, Micro enterprises development, Accounting and Auditing standards in addition to his long experience in various fields is PAFTs asset to count on in its growth.
MR. REGIS
Secretary
A businessman by profession, Regis has long experience in social service activities. He has a keen acumen for business, developed through his successful personal business infrastructure. He is a great source of strength to PAT group in implementing various social program. He has joined PAFT finance to contribute on the social side of Microfinance operations. Regis is the son of the co-founder of PAT late Mr Hirudayasami.
Mrs. Anne Jose Patricia
Member
A postgraduate in science, Anne joined the PAT trust as an officer. Due to her flair for financial management, she worked her way up and currently is the head of the financial operations of PAT. She is a trustee of PAT trust and joined PAFT board to oversee financial management of the company. During her career with PAT, she has undergone intensive training in Microfinance and community services through various seminars and workshops conducted by various Indian Institutions. Her training in MFI governance, Financial Management, Internal Audit and Controls, Accounting and Auditing standards will help steer the organization to sustainability.
Mr. John Rajasekaran
Member
An Accounting and Auditing practitioner and Tax Consultant practicing at Trichy since 1995, John provides consultant and training support to over 160 NGOs across Tamil Nadu, in matters pertaining to accounts, audit, banking services and FCRA. He has keen desire for the financial emancipation of the underprivileged. John has been a trustee of PAT for many years and has contributed immensely to risk management of PAT's financial affairs and internal audit of accounts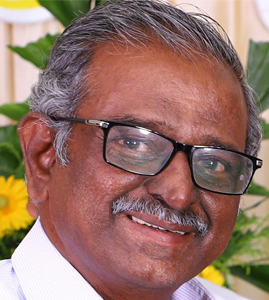 Mr. M.S.B. Deva Bala Singh
Member
Mr. M.S.B Deva Bala Singh is a veteran Banker, he was associated with Tamilnad Mercantile Bank (TMB) for 3 decades serving in various senior positions. He was awarded with golden medal for his meticulous service rendered at the bank's Kolkata branch. His areas of expertise include Planning & Development, Funds (to manage CRR with RBI), Accounts and Investment, Merchant banking and Inspection. Post-retirement he was associated with Microfinance industry for the past 8 years, where he played a pivotal role in progress of the institutions associated with. He is an expert trainer and groomed many budding financial professionals. He is actively involved in social services and rural development activities as one of the Trustees of Living Boat Trust, Madurai.